A few interesting features
Below are a few interesting features that can be observed in the map: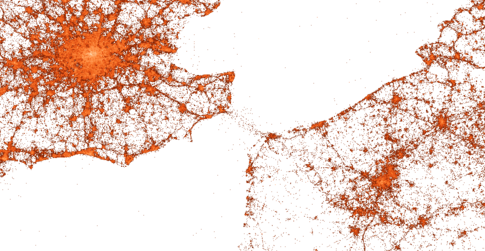 The above map extract shows the English Channel, running between England and France. The ferries between Dover and Calais are immediately visible. Similar ferries can be observed across the Irish Sea, going between Dublin and Holyhead/Liverpool, UK.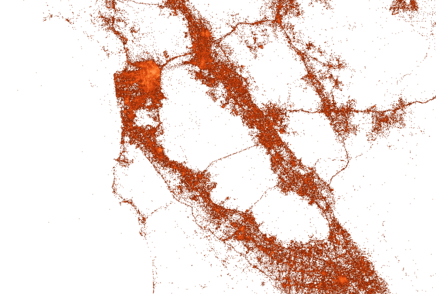 The extract above shows the San Francisco Bay area, including San Francisco, Berkeley, Oakland, San Jose, and greater Silicon Valley. The bridges and roads are visible, as well as features like Yerba Buena Island and the Oakland ferries.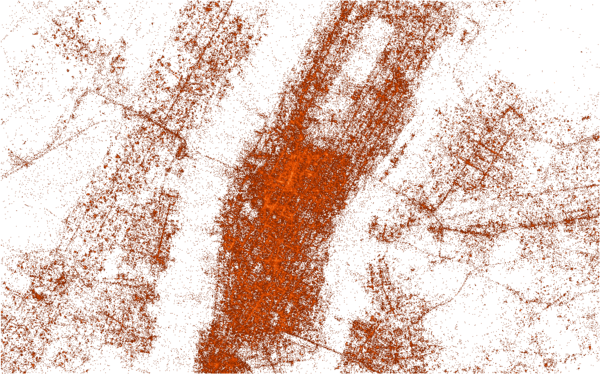 If you zoom in even futher (beyond the level of the map above), certain regions allow you to see very localized features. The example above is Manhattan and parts of New Jersey and Brooklyn/Queens. The street grid of Manhattan is visible, as well as features like Central Park and Roosevelt Island.